Joseph Marinelli, Senior Consultant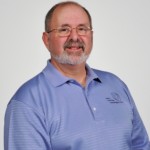 Joseph Marinelli now serves as a senior consultant to Solids Handling Technologies. He founded the company in 1997 and has a BS in Mechanical Engineering from Northeastern University. Joe has been providing consulting services since 1972, as a former consultant with Jenike & Johanson, Inc. He has years of experience testing solids plus designing bins and feeders for reliable flow.
Joe lectures frequently, has published several articles including a chapters in a chemical encyclopedia and food technology publication.
Previously as a Principal and Director of Bulk Solids Handling for a firm that manufactured bulk solids feeders, Joe was responsible for developing test programs, evaluating test results, designing bins and feeders and consulting on various solids handling projects. In addition, he was responsible for marketing their equipment, services and expertise. This background provides a unique blend of consulting and manufacturing experience to provide practical solutions to solids flow problems.
Scott Miller who joined us in September 2016, is now the principal consultant. Scott works closely with our clients to provide the expertise required to evaluate and solve their solids flow problems. He analyzes flow properties test data produced by our testing laboratory, and writes Flow Reports describing the parameters necessary to resolve flow problems. Scott is also actively involved in providing practical, conceptual design recommendations to our clients.
Scott received his BS in Mechanical Engineering from Geneva College in Beaver Falls, PA. His background as a plant engineer at a power generation facility in Pennsylvania provided valuable experience in many of the challenges associated with poor flowing materials.
Jerry is Solids Handling Technologies' lab manager. He has been an integral part the company since 2007. He comes from a background of work with several bulk solids feeder manufacturers. Jerry had been designing, fabricating and welding for 35 years. He has extensive experience conducting Jenike Shear Tests to determine bulk solids flow properties. He also works with AutoCad® and Solidedge ST9, 3D software for fabricating and building scale models to provide design assistance.